The time has come- whether you've made some crypto profits or your KuCoin account has taken a beating, you're ready to move your funds back to your Coinbase account. This is completely understandable given that KuCoin doesn't offer bank withdrawal transactions. You cannot connect a bank account to your KuCoin account.
Can you transfer from your KuCoin account to your Coinbase account? Absolutely! You'll need to transfer crypto. You'll need to decide on your withdrawal form- whichever crypto you're going to use to send your funds off of KuCoin.
Will there be withdrawal fees?
KuCoin does have set withdrawal fees as opposed to withdrawal percentage fees. Also, the fees charged by your KuCoin account will vary on what level of KYC you've completed.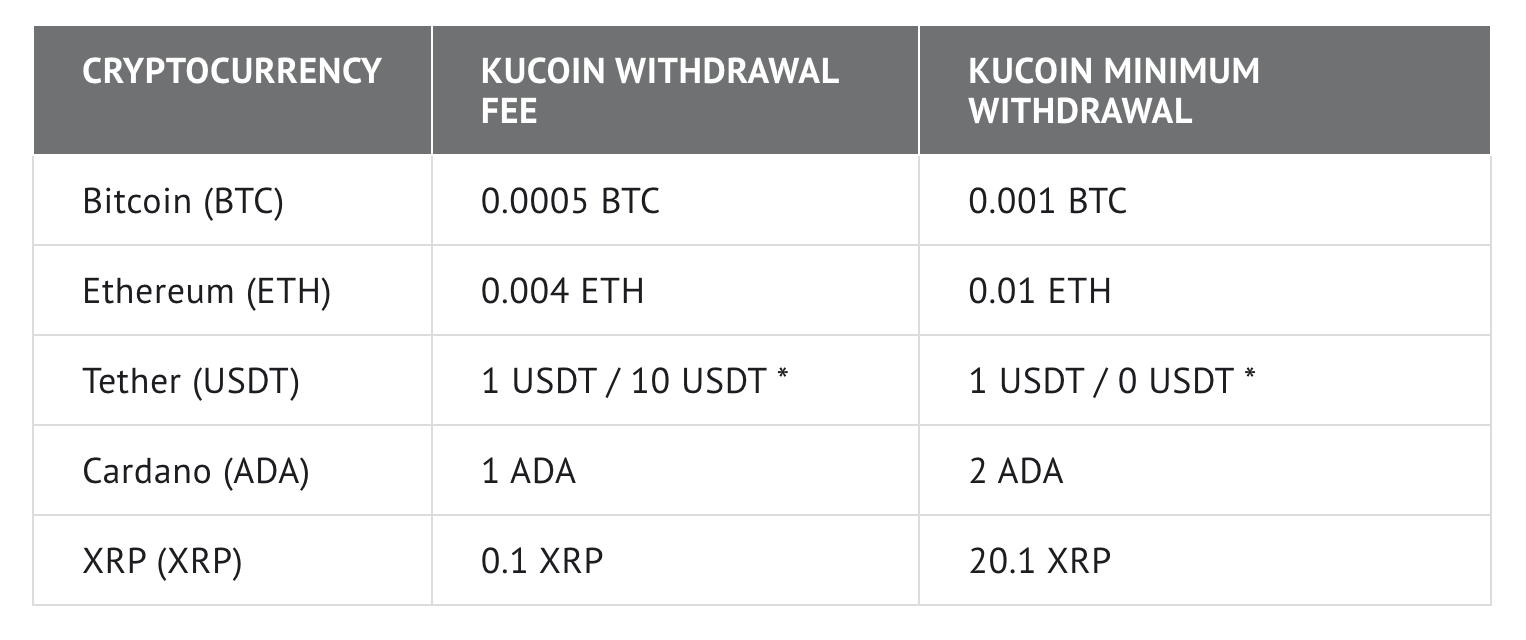 The withdrawal fee will vary based on the crypto your use to transfer funds to your Coinbase account. Different cryptos have different withdrawal fees!
Which cryptocurrencies have the highest fees?
Ethereum or anything Ethereum-based (ERC-20 tokens) like USDT (tether) will have very high fees. The fee to transfer funds on Ethereum or USDT from KuCoin is currently $25. In most people's eyes, this is way too expensive of a fee to send crypto.
Bitcoin has a semi-high transfer fee of 0.0005 BTC ($15 at the time of writing) if you're looking for something a bit cheaper than Ethereum.
Check out the list of withdrawal fees for each cryptocurrency on KuCoin. The average withdrawal transaction fees are $8.85 for all coins.
How to Transfer crypto from KuCoin to Coinbase
There are three basic steps to transfer money. The first is moving your cryptocurrency from your trading account to your main account on KuCoin (if you haven't already done so).
The second is obtaining your Coinbase wallet address (I.e. your bitcoin address), and the third is sending the cryptocurrency from your KuCoin main account to your Coinbase account!
You'll obviously need to have a registered account to do withdrawal transactions. Seeing as you can't deposit funds without a registered account, this shouldn't be a problem!
Log in to both your accounts
Open your Coinbase account on one browser tab and your KuCoin account on another browser tab. If you're using a mobile device, log in to each app before starting.
Choose a withdrawal form
Go to your Coinbase account and click the trade icon in the top left if you're using a desktop and the bottom right if you're using the mobile app.Find your wallet address for that coin on Coinbase
In the search bar, enter the name of the cryptocurrency you'll be using to withdraw from KuCoin. Click on the cryptocurrency you're going to send. In this case, I'll be using Stellar Lumens (XLM) because it's fast and has low fees.
When you land on the crypto page in Coinbase, click the wallet button in the middle of the screen. On the right side, you'll see your wallet. Click the receive button. This is where we'll copy your receiving wallet address.
Copy your withdrawal address by selecting the copy Icon.
Move funds to your 'main account'
Flip back over to your KuCoin tab. You'll need to send the crypto you'd like to withdraw to your main account. To send crypto from your accounts to the main account, click assets in the top right.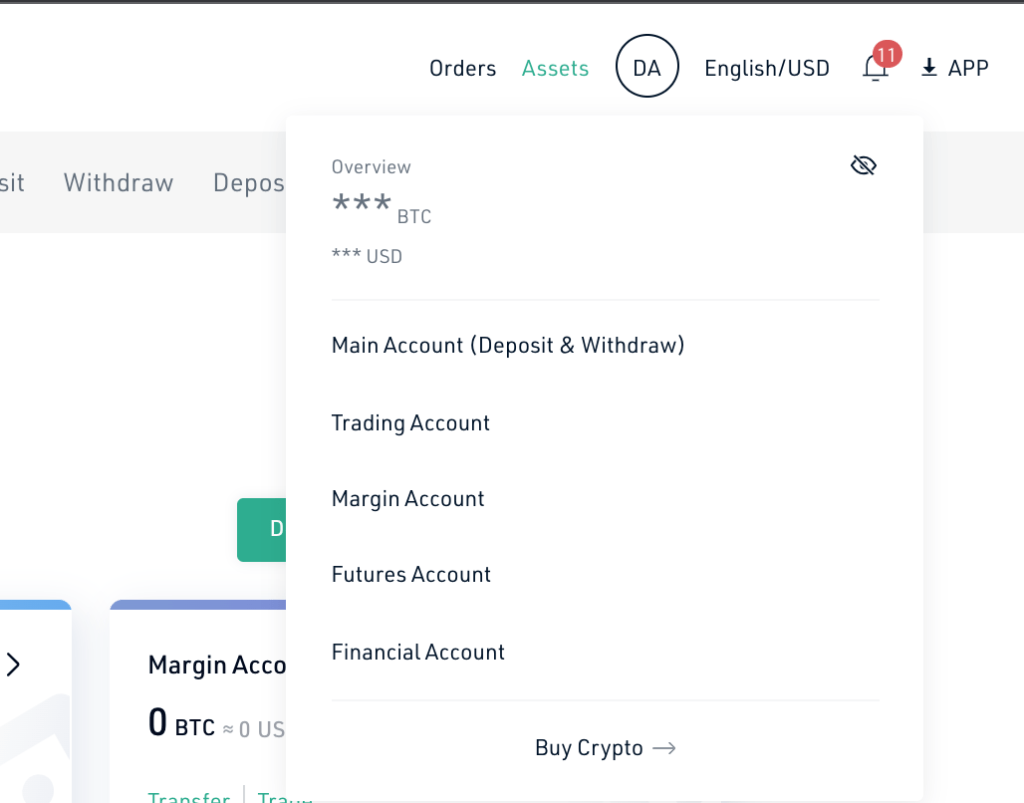 On your trading, margin, or futures account select transfer at the bottom of their respective boxes.
In the pop-up select your main account as the destination. Your funds might be in your trading account, futures, account, or staked. Get them to your main account.
Start the withdrawal

On the top middle menu, click the withdraw tab.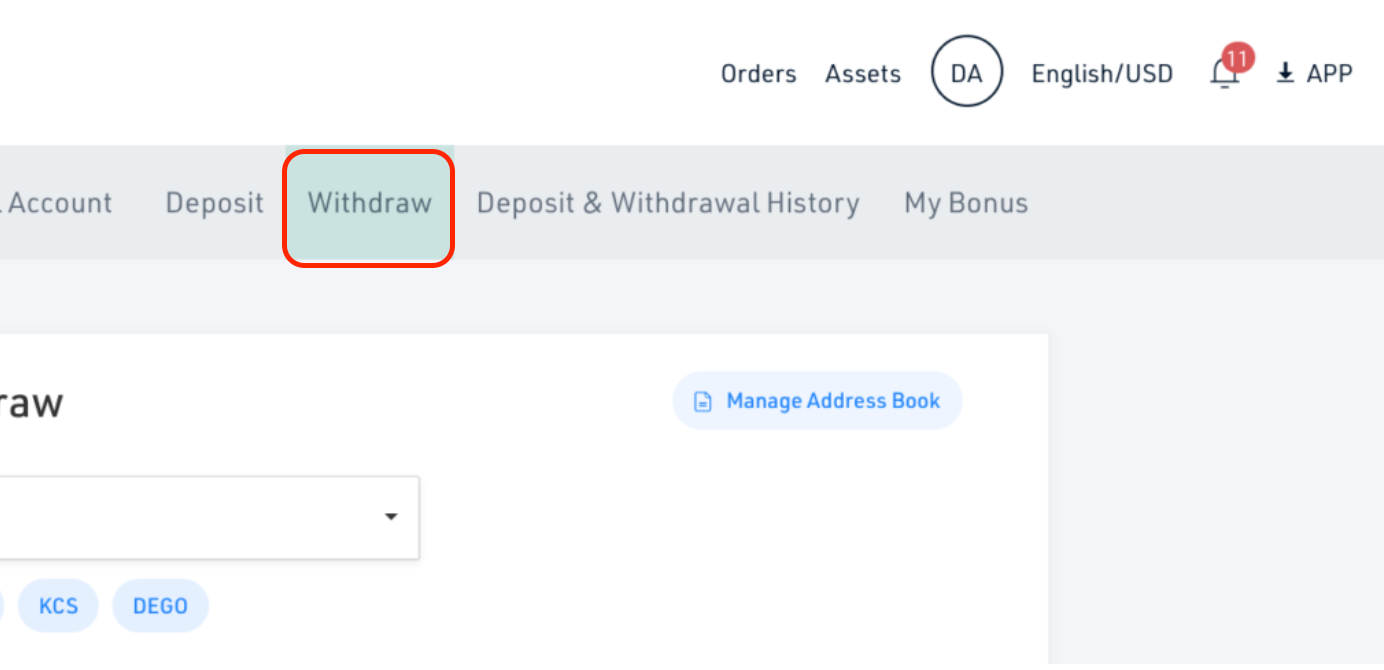 Click the arrow on the right side of the drop-down menu and search for/select the crypto you'd like to send. I will select Stellar Lumens (XLM) because that's what I'll be sending.
Send your crypto
Paste the withdrawal address where it says withdrawal address. Make sure under network it shows the right cryptocurrency!
In the bottom right, We can see the transaction fee, which is a small 0.02 XLM here (about $0.03). Select confirm.
Depending on how fast the cryptocurrency network of the coin you're sending is, you should see your assets appear in your Coinbase account in anywhere from five minutes to one hour.
Do it right
To avoid losing funds, you've got to make sure to double check and triple check the wallet address! If your sending to a bitcoin address, check that it's the right bitcoin address. If you're sending Ethereum, check if it's the right Ethereum address, etc.
See my piece about how to view your KuCoin withdrawal history.
Stay safe out there
Of course, none of this is investment advice. Thing long and hard before making any type of financial decision! The path to financial freedom is long and arduous- and the first step is to always avoid losing money.