TL;DR- KuCoin does not support direct bank account withdrawal/deposit. To pull your money off KuCoin, you'll need to transfer funds via different tokens to one of your other crypto exchanges that are connected to your bank.
Most often these are Coinbase, Binance, Kraken, Crypto.com, Gemini, and online wallets like MetaMask.
Fun fact I learned about the word 'withdrawal' while writing this article: If you're using it as a verb, it's 'withdraw'. If you're using it as a noun, it's 'withdrawal.'
If you haven't already, I heavily recommend getting a hardware wallet like a Ledger Nano to hold your crypto and NFTs! A little bit of spending on security goes a long way in the jungle of a space that crypto is.
How long does it take to withdraw from KuCoin?
Less than one hour in all cases. It just depends on the speed of the crypto network you're sending funds on. Bitcoin transactions take 45 minutes, and Ethereum transactions take 5 minutes. Other cryptocurrencies like Stellar Lumens (XLM) take a few seconds.
Since we're not dealing with banks, there's no time you need to wait for funds to 'settle.' This is the magic part of crypto/decentralization.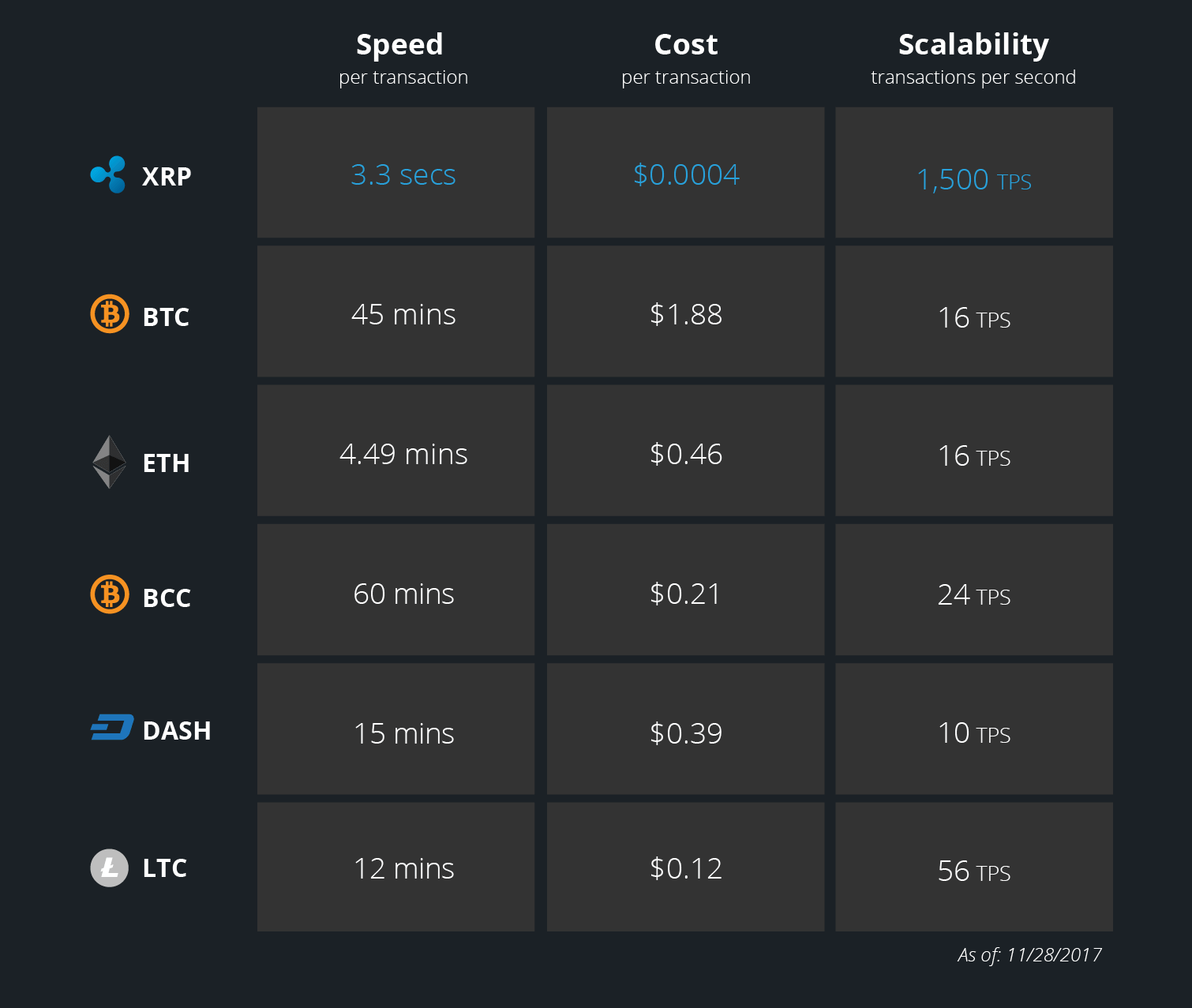 Can I withdraw money from KuCoin to my bank account?

No, you can't do this anywhere in the world. KuCoin doesn't support direct bank withdrawals, bank transfers, or deposits. It's the biggest drawback of using the platform. KuCoin has no direct deposit.
Why? Because KuCoin hasn't managed to play well with governments around the world – yet. To establish a presence with banks in a country, you first have to talk to its government.
This means you'll need to fund your KuCoin account through another exchange or wallet. To make a withdrawal from KuCoin to convert back to cash, you'll need to send your KuCoin assets back to an exchange/wallet that's connected to your bank account.
It isn't too hard
Don't fret though! Below I will outline the steps you need to take to get your crypto off of your KuCoin account and into one of your exchange accounts that are connected to your bank account. On your other exchange, you can deposit fiat money to your bank account.
You'll need to have your KuCoin trading password handy. There's also information below about obtaining KYC with KuCoin and what benefits you can expect from doing KYC.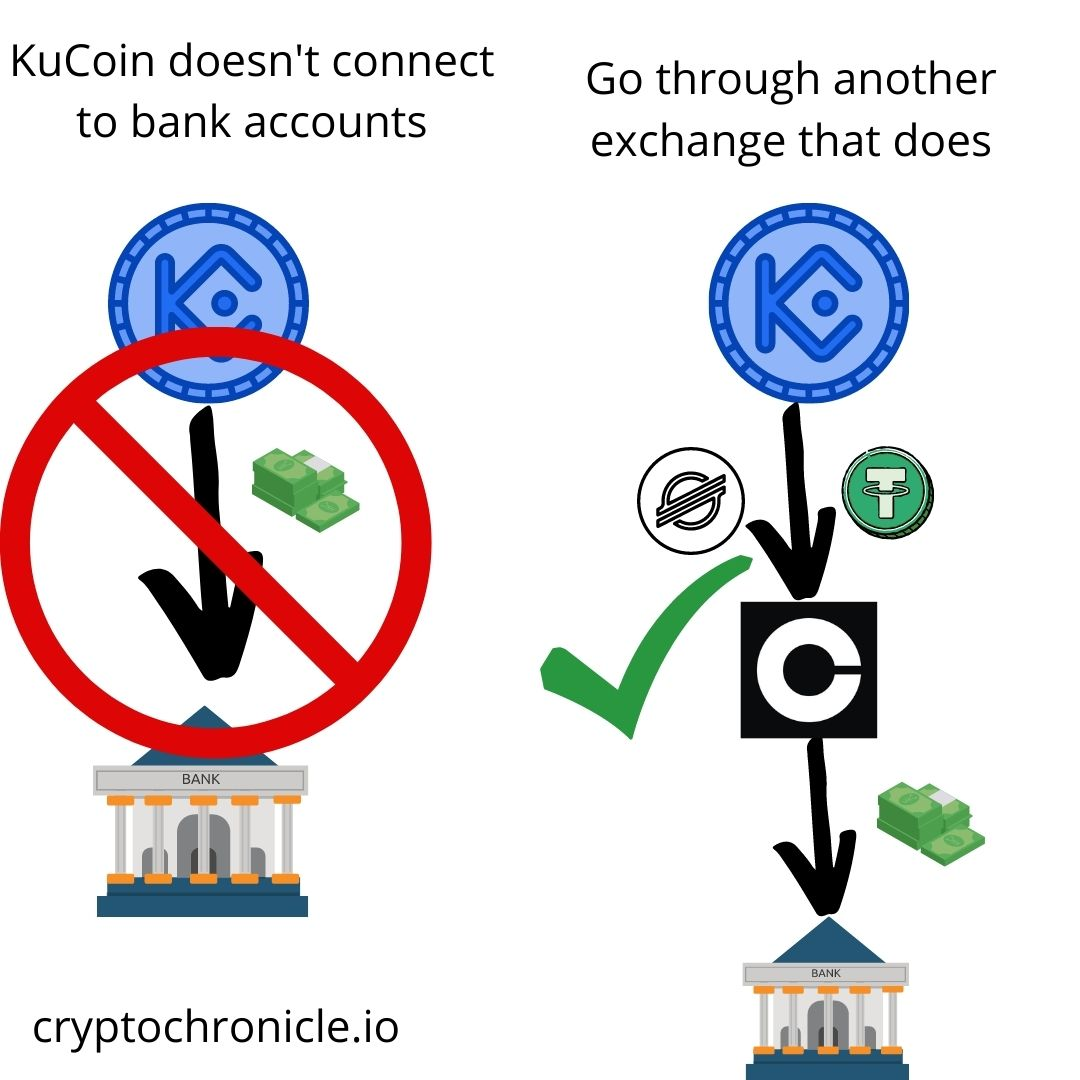 Will there be withdrawal fees?
KuCoin's withdrawal fees are fixed amounts rather than percentages. There are different withdrawal fees for different coins. For example, all bitcoin transactions off the platform incur a 0.0005 BTC fee. The best way to get the most bang for your buck out of your withdrawal is to do fewer, bigger transactions to minimize fees.
Below is the withdrawal fee table for some of the top cryptos.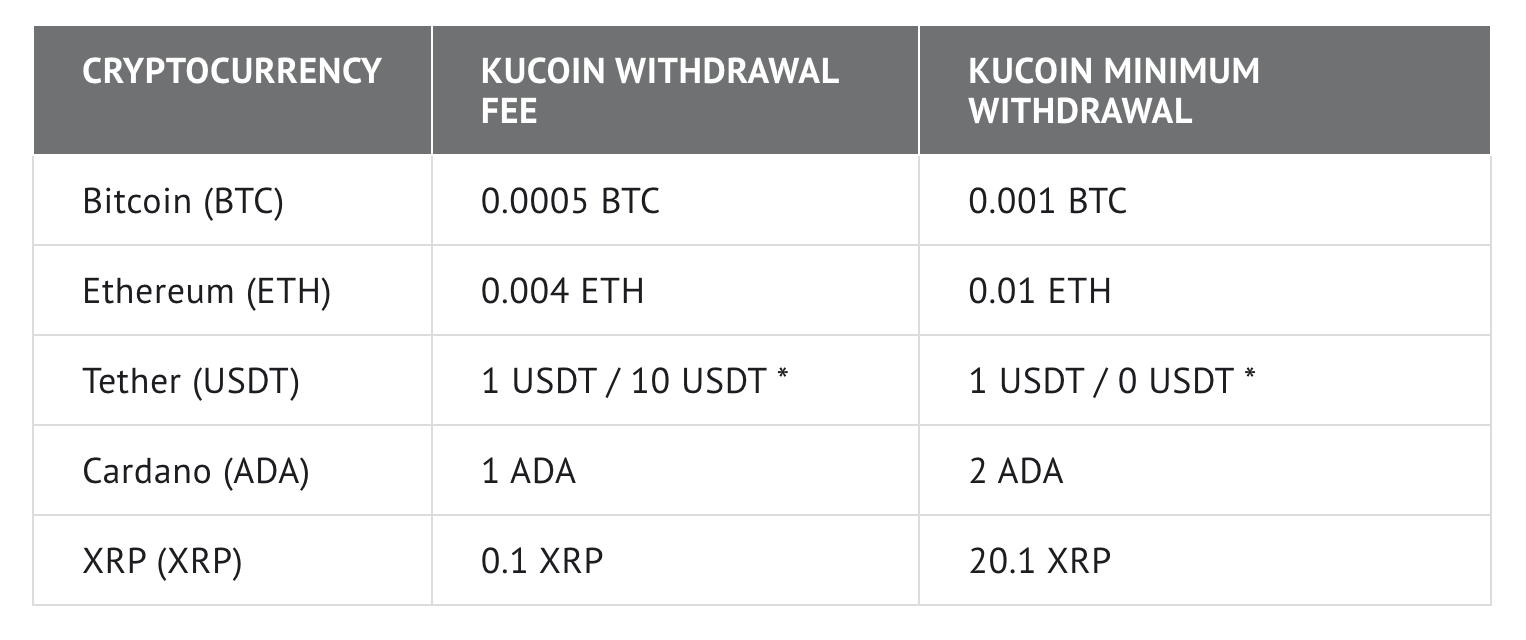 Which crypto should I use to cash out?
Consider the cryptocurrency network's fees
I'm recommending using Stellar Lumens (XLM) for your withdrawal in my walkthrough. I'll go over the reasons below but the short of it is that XLM is fast and cheap.
Try to avoid using Tether (USDT) to withdraw your funds because the network fees are high. Bitcoin has lower network fees but transactions take up to an hour to be fully confirmed. Keep in mind you can't withdraw KuCoin tokens (KCS) because they're only available on……KuCoin.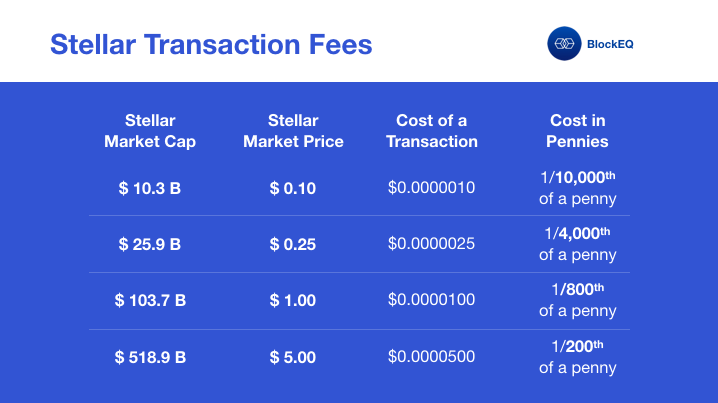 How to withdraw your funds from KuCoin/Do a KuCoin Withdrawal
Choose the crypto you're transferring out

0. Be sure to convert your crypto into the crypto you'd like to send with your KuCoin trading account. If you're converting you'll need to have the trading password for your KuCoin account handy.
If you're looking to send crypto to an exchange like Coinbase or Binance cheap and fast, I'd recommend Stellar (XLM). Stellar's fees are minuscule compared to anything Ethereum-related (like USDT), and transactions execute quickly.
You also need to have your receiving wallet/withdrawal address ready. I usually keep it in a word doc, but just make sure you copy it.
Move funds to your 'main account'
After that, you'll need to send the crypto you'd like to withdraw to your main account. To send crypto from your accounts to the main account, click assets in the top right.


On your trading, margin, or futures account select transfer at the bottom of their selective boxes.
In the pop-up select your main account as the destination. Your funds might be in your trading account, futures, account, or staked. Get them to your main account.
Start the withdrawal

1. On the top middle menu, click the withdraw tab.


Click the arrow on the right side of the drop-down menu and search for/select the crypto you'd like to send.
In this example, I'll be sending Stellar (XLM) to my Coinbase account. The procedure for Binance, Kraken, FTX, and other exchanges is going to be very similar. It's only a function of finding the crypto you're sending's wallet address on your account on that exchange.


You're brought to the withdraw screen for that particular crypto.
Get your withdrawal address


This is where you'll need to go to your exchange (e.g. Binance or Coinbase) or wallet (e.g. MetaMask if you're sending ETH or BNB) and copy your address for that crypto's wallet.
In this example, I go to my Coinbase account, click 'XLM', then 'wallet', and then 'receive' on the right side. I copy my wallet address on the right side. Stellar also requires you to copy and paste a memo, too. Don't forget to do this if you're using Stellar as an intermediary to cash out your crypto from KuCoin.
Send your crypto
Once I've entered both the address and memo, I enter the amount of XLM I'm sending over and give it a quick note.
In the bottom right, We can see the transaction fee, which is a small 0.02 XLM here (about $0.03). Select confirm.
Once my XLM arrives on Coinbase, I sell it for USD and then cash out my USD to my bank account on Coinbase, even though the fees suck.

Be careful by checking the first 5 and last 5 digits of your wallet address before you send. Always double check, and then double check again. This has worked for me!
What is the KuCoin withdrawal limit?

For those of us without KYC (see below for your country's status), the daily withdrawal limit is 5 Bitcoin (around $200k at the time of writing). I recommend keeping a smaller amount of your assets on KuCoin due to its pseudo-regulatory status around the world. You could lose that money if something goes wrong.
The KYC level 1 limit is 200 Bitcoin ($8M), and KYC level 2 is 3,000 Bitcoin ($120M). The KuCoin exchange does not report withdrawals to any governments.
KuCoin Verification

If you're verified, you can access up to 100x leverage in KuCoin Futures (not recommended), have a daily trading limit of $70,000 (USD), and daily withdraws of up to 200 Bitcoin. Everything you might need!

Here are countries NOT supported by KuCoin:

Mainland China, Comoros, Seychelles, Syria, Thailand, The United States, U.S. Outlying Islands, Ivory Coast, Cuba, Democratic Republic of Congo, Republic of Congo, Iran, Iraq, Liberia, North Korea, Syria, Venezuela, Yemen, Zimbabwe, East Timor, Cambodia, Laos, Tanzania, Serbia, Tunisia, Uganda, Mali, Afghanistan, Albania, Central African Republic, Somalia, Malawi, Mozambique, Kyrgyzstan, Bosnia and Herzegovina, Uzbekistan, Turkmenistan, Burundi, South Sudan, Sudan (North), Republic of Guinea, Guinea South Africa, the Republic of Northern Macedonia, the Lebanese Republic, Kosovo, Libya, Ethiopia, Sri Lanka, Trinidad and Tobago, Barbados, Botswana, Ghana, Jamaica, Mauritius, Pakistan, Nicaragua, and Panama.

The good news is if you're in the UK, the rest of Europe, Canada, or Australia then you can make this step. This may change since the governments in these countries are still a little 'iffy' about KuCoin.
Conclusion

KuCoin is pretty incredible given they operate without KYC and offer hundreds of exotic altcoins and low fees. It's worth noting that altcoins and smaller-cap assets tend to lose more money when we have crypto market corrections.
However, since KuCoin doesn't fully operate in so many countries, it's recommended that only smaller fractions of your crypto portfolio reside there. It's a fun playground for using leverage, provided you're ok with getting wrecked through that eventually.
If the fact that KuCoin doesn't support bank transfers is a dealbreaker for you, consider using Coinbase Pro or Binance.
You may not get access to as many exotic altcoins, but at least you'll have the ability to withdraw money to your bank account!
Since crypto is an asset class that's 12-15x more volatile than stocks, I think using leverage in crypto is the definition of insanity. You might be safer just going to a casino in Las Vegas and playing blackjack.
KuCoin has additional information and details on their help portal.
Stay careful out there, folks!