Verasity/VeraWallet offers some excellent rates of return (well into the double digits % APY) for crypto staking of VRA tokens.
Today I'll show you how to transfer from Kucoin to VeraWallet.
Lots of people buy VRA on KuCoin, send it to their VeraWallets for staking, earn interest, and then send their VRA back to KuCoin to cash out.
Note: withdraw transactions from VeraWallet take up to 24 hours. There are tons of Google searches from people who think their transactions are stuck- they're not. Vera Wallet has to pull your VRA off its cold store location to send it.
That takes a little bit of time.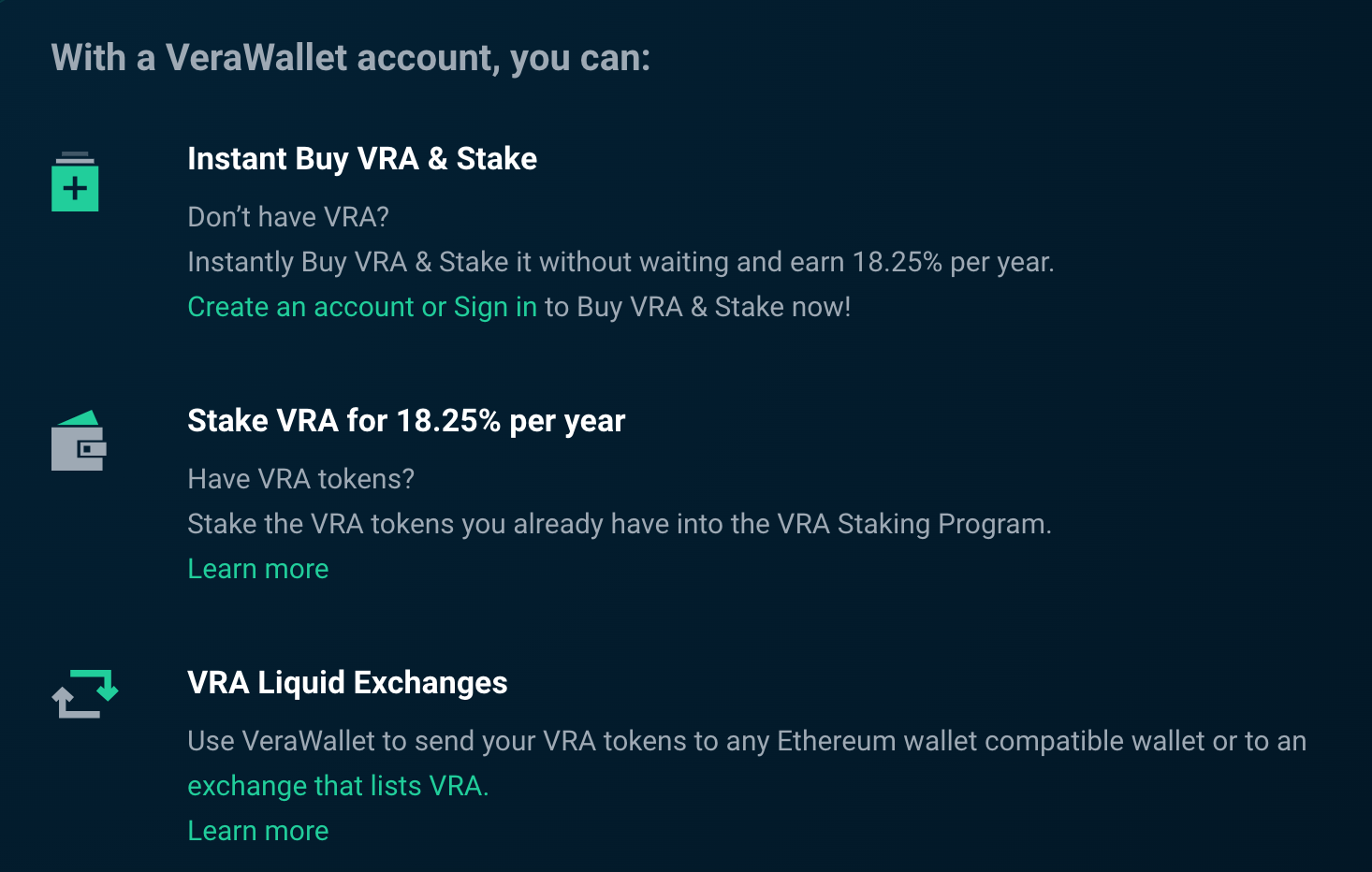 How to transfer VRA from VeraWallet to KuCoin
For any other questions about how to use VeraWallet, the folks at Verasity made a guide and posted it to Medium. It's thorough.
Follow the steps below to move your VRA from VeraWallet to KuCoin!
Get your VRA address and memo from KuCoin
Log in to your KuCoin account, and hover over the wallet icon (assets) in the top right (or bottom right corner if you're using the mobile app).
On the dropdown, select main account (the mobile app will default to your main account).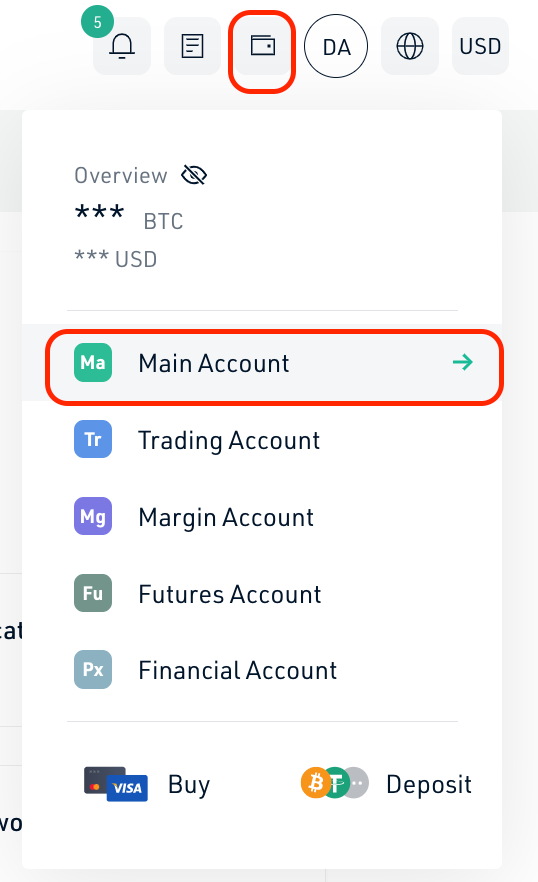 On your main account page, type VRA into the search bar on the right side. Do the same if you're on mobile. Click the deposit button on the VRA cryptocurrency search results entry.

On the the 'select a network' dropdown, select ethereum as the network (it should be the only option available).
Why the ethereum network? Because VRA is a ERC-777 token! (VRA tokens live on the ethereum network).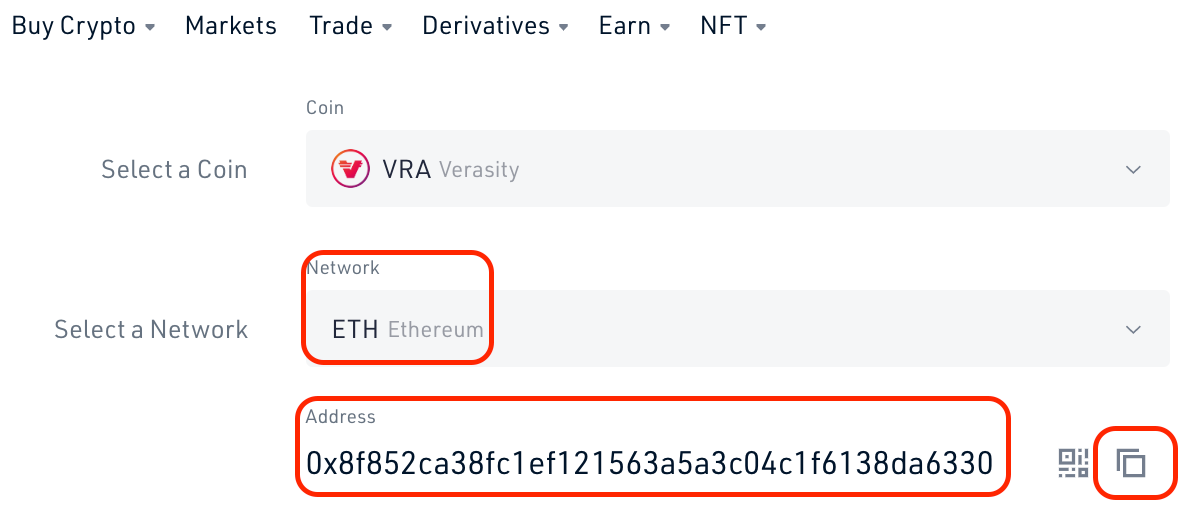 Open your VeraWallet and paste your address
Log in to your VeraWallet. On the right side where your wallet is select withdraw.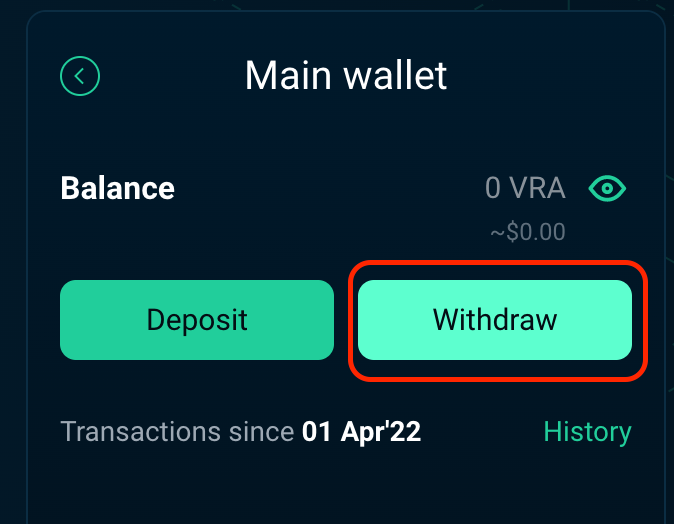 Send your VRA
When you arrive on the withdraw page, you'll be prompted for an amount and a destination address. Paste the destination address we copied from KuCoin.
Enter the amount of VRA tokens you'd like to send back to KuCoin.
Select withdraw.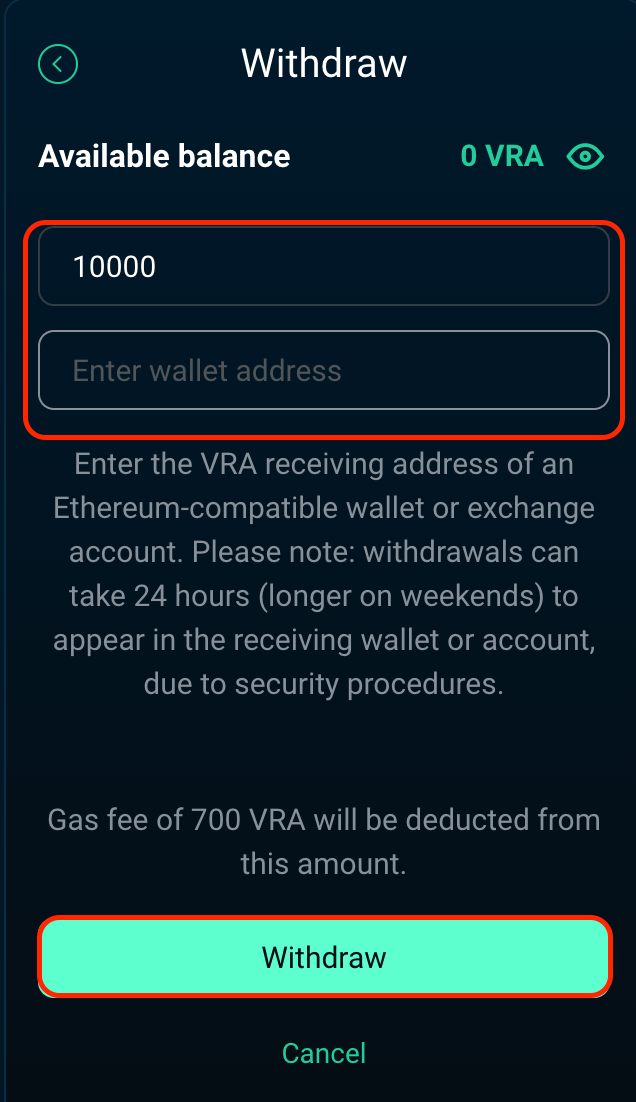 Toward the bottom of your wallet you'll see the gas fee for the transaction. This is the ethereum network, so gas fees will be high! You can see above that it's 700 VRA.
It's better to do a test transaction and then one big transaction rather than a lot of little transactions given this situation with high gas fees.
Wait
As it says in the text box, It can take up to 24 hours for your funds to actually arrive in your KuCoin account.
The reason it takes so long is the same reason that VeraWallet is so secure- the exchange has to move your VRA off its cold storage and send it to KuCoin.
On your KuCoin page, scroll down below your wallet to see any transactions. Since it takes a long time for the transaction to process, you won't see anything pending right away. Be patient.
After some time, the transaction will show up as 'pending' in your deposit history.

VeraWallet
VeraWallet is offered by Verasity, a company that operates in the British Virgin Islands.
Browser wallets are great but their largest drawback is that they are more easily hacked than hardware wallets.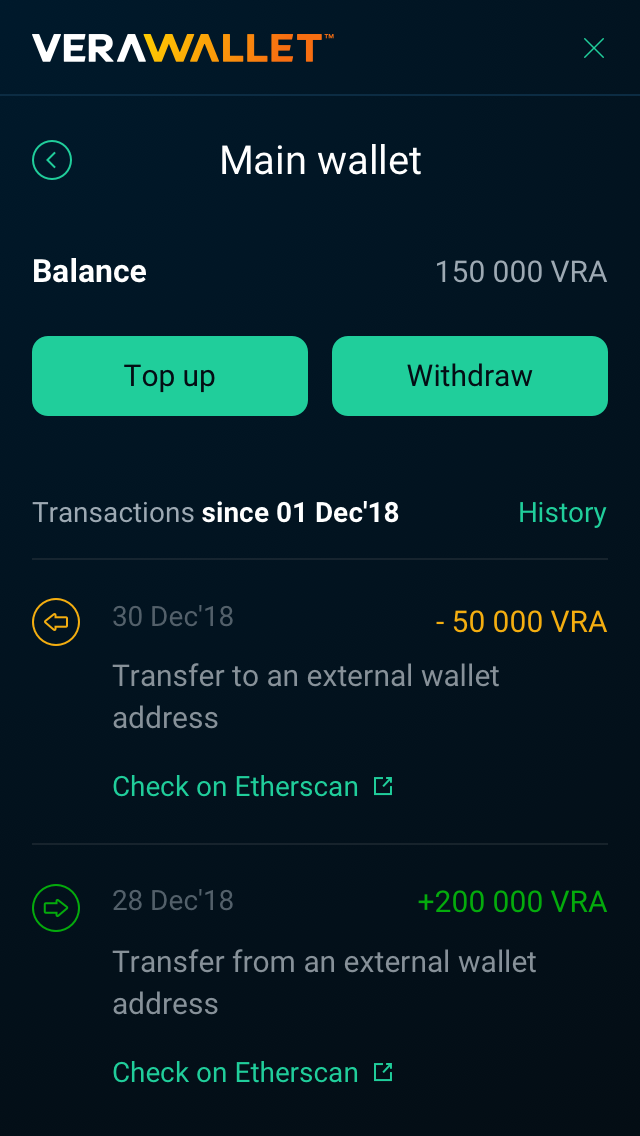 VeraWallet differentiates itself from other browser wallets because VeraWallet uses cold storage. Cold storage means that the Verasity team stores your coins offline on their computing hardware.
You can see that google searches for Verawallet were on the rise in 2021 but have fallen off a bit.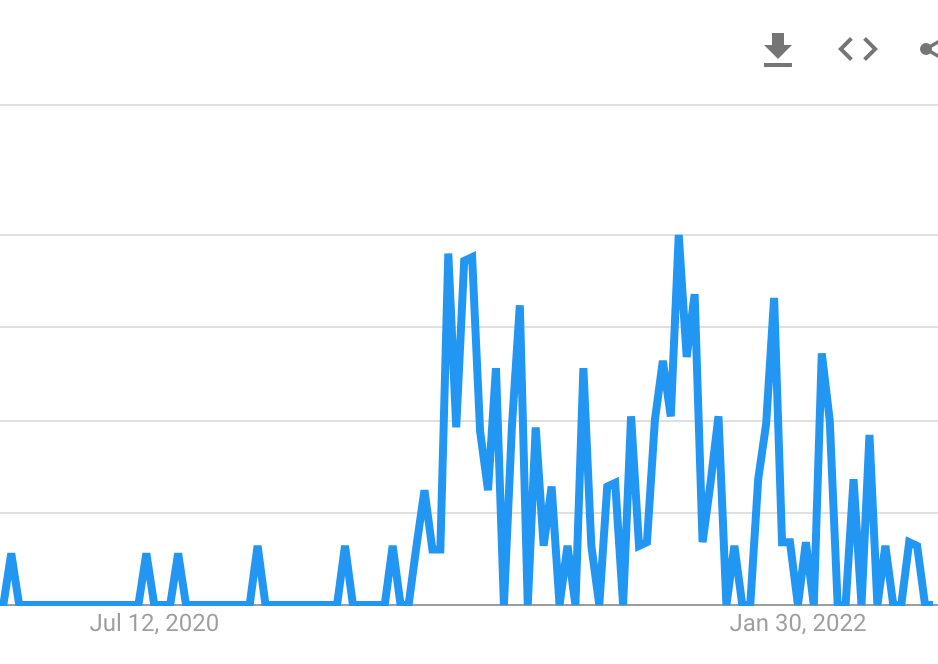 Verasity's recovery policy
Verasity does have a customer service team. Verasity explicitly states they won't be held responsible/come to the rescue if you :
Withdraw or deposit to the incorrect crypto address
Withdraw or deposit to a crypto address not on the VRA network
Withdraw or deposit with an incorrect or missing memo
So be sure to double and triple-check before you send anything anywhere! A personal practice of mine is to test send small amounts of crypto to prove successful transactions followed by the full amount of crypto I want to send.
Verasity takes no responsibility for any other cryptocurrency than its native token (VRA).
Verasity also acknowledges several times in its terms and conditions that VRA may lose all or most of its value in the event of government regulation or failure for the VRA network to perform its intended function.
The Verasity terms and conditions go on to make some blanket statements about not doing anything illegal.
Not financial advice- but you've got to be seriously careful with tiny projects like Verasity. I put less than 1% of my crypto portfolio in anything this small.
Buy VRA on KuCoin
KuCoin allows you the opportunity to purchase some VRA with very low fees. KuCoin's fees on trades are between 0.1% and 0.15%!
Sending your VRA to your VeraWallet will cost you heavier fees since the VRA token is on the Ethereum network.
We'll all be better off in late 2022 when Ethereum completes it's 'merge' and switches to a proof of stake blockchain!