A stuck transaction on OpenSea or with your MetaMask account is fun as having a root canal.
Users get a 'you declined the action in your wallet' message when trying to post an Item on OpenSea. You didn't do anything wrong- the error message issue is a known bug with OpenSea's interface.
Fixes
Fix #1: Clear browser cache (do this first)
A quick fix for most users is to clear your browsing cache. Clearing your cache [for Google Chrome] can be done by clicking on the chrome menu and selecting clear browsing data.
On the clear browsing data menu, make sure the cached images and files option is selected.
Start by selecting the last hour option from the drop down and selecting clear data. If that doesn't fix the issue, try selecting the last 24 hours option.
If you don't have Google Chrome, run a quick Google search for "how to clear browsing cache on [your browser]" whether it's safari, explorer, edge, or something else. Follow the steps.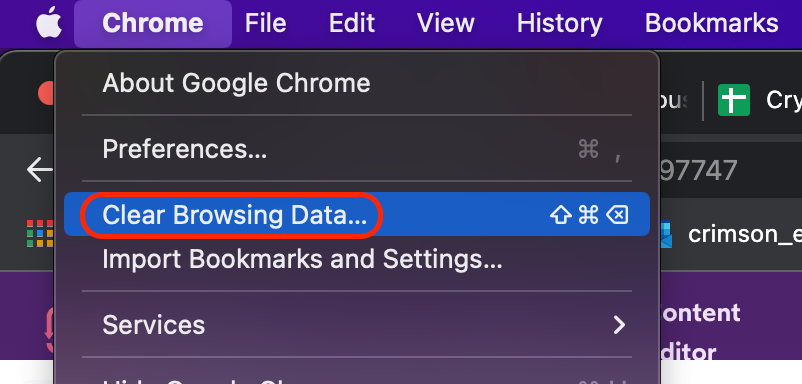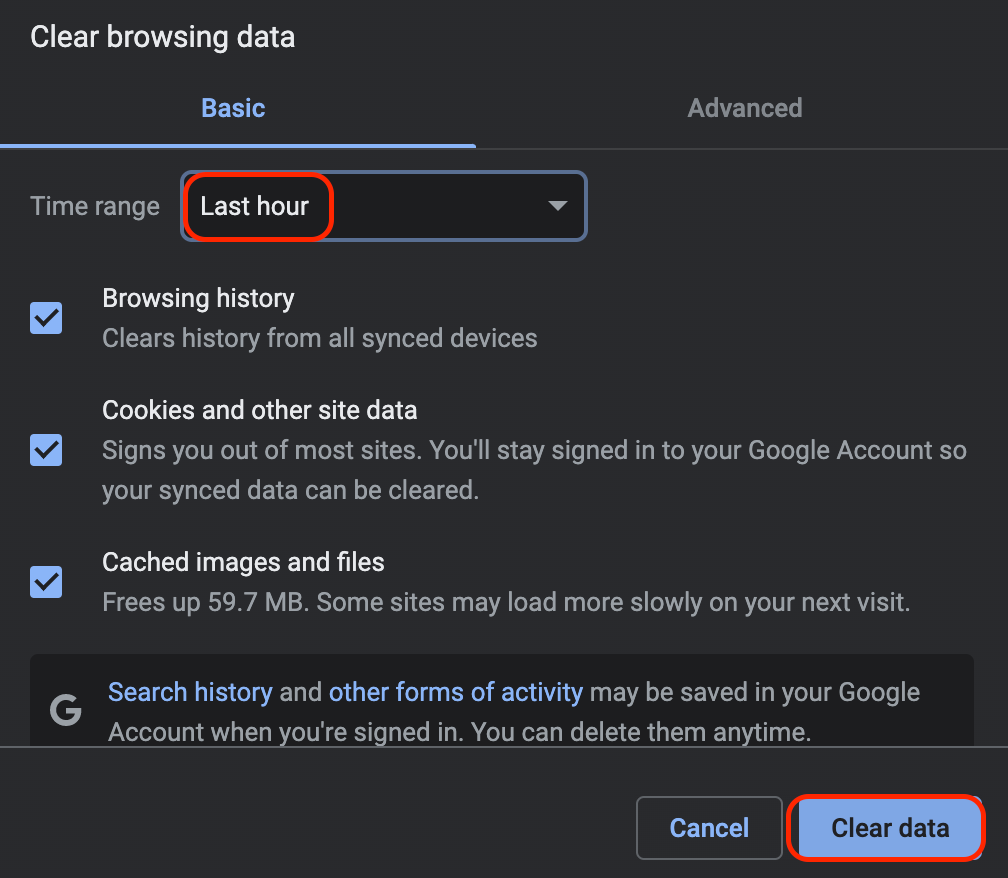 Head back over to OpenSea and try and reload the page for the item you're trying to post.
A different version of this browser fix is to open an incognito window on Google Chrome and try and perform that same action of listing your item.
Fix #2: Log in and out of your browser wallet
If clearing your browser cache didn't fix your issue, try logging out of your browser wallet (MetaMask wallet/Coinbase wallet/etc.) and logging back in.
Try the log in and out a couple of times if it doesn't succeed on the first try.
Stuck transactions
The error message 'you declined the action in your wallet' can also show when you have a stuck transaction, most commonly on the Ethereum blockchain.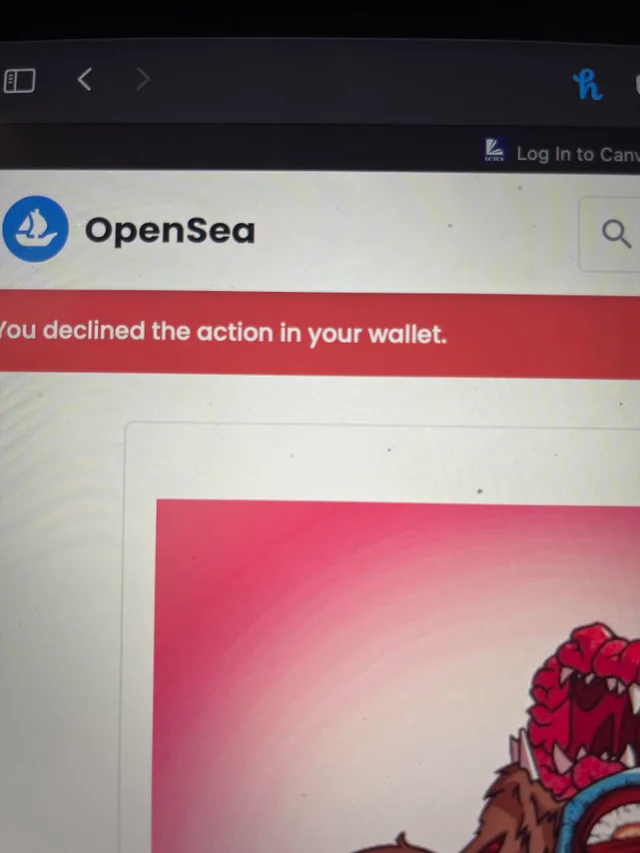 Fix #3: Pay more $$$ to speed up the transaction (most effective)
Speeding up the transaction can be done by opening your MetaMask wallet and clicking the activity tab on the wallet home. Find the transaction in question and select the speed up button. You're offered some options for speeding up the transaction- depending on the time of day, the fees could be a lot higher or just a little higher.
Usually, this phenomenon is happening because you didn't wager enough funds to cover the gas fee. The gas fee is the amount you have to pay miners on the Ethereum network for you to process your transaction.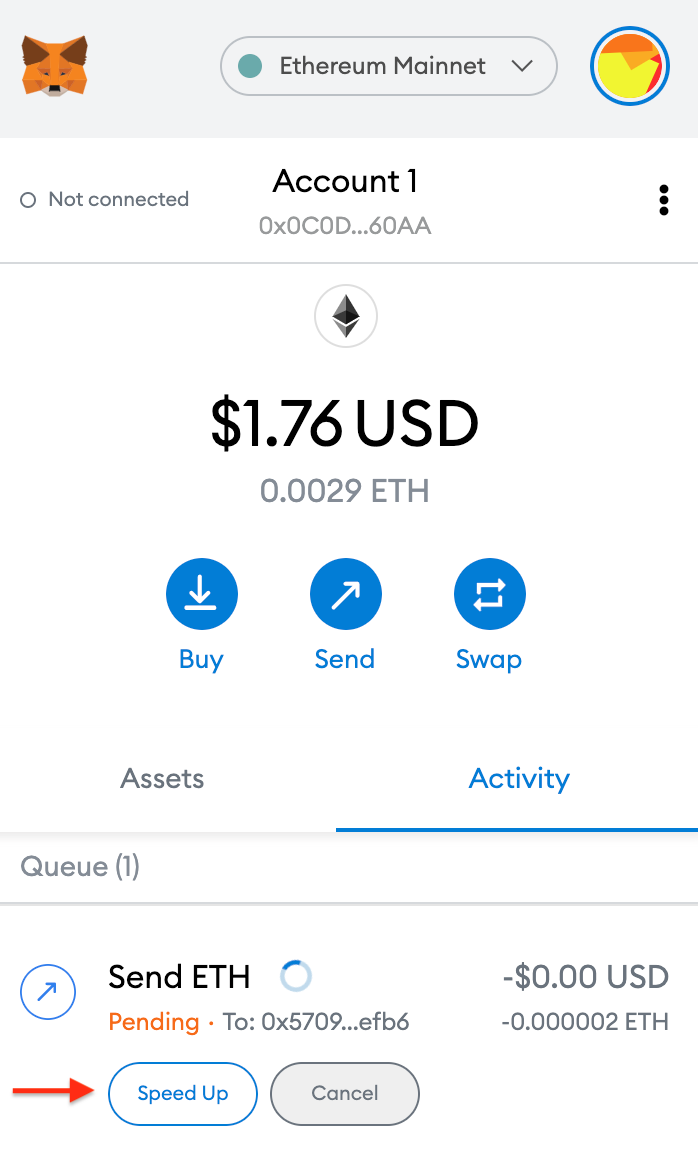 Cancelling your transaction will also cost you some money in gas fees, but usually an amount less than $10. Either way, Ethereum and gas fees on OpenSea are obnoxious.
Fix #4: contact OpenSea support (this will take time)
Only contact OpenSea support if your issue persists after trying all of the above. OpenSea's support team is small relative to the amount of users on the OpenSea platform, so expect up to a week for email response times.
Official sources
How to speed up or cancel a pending transaction on MetaMask extension
How to clear your browser cache
Reddit thread discussing the issue
The Ethereum Merge
Gas fees will be no more (or at least a lot less than they are now)! Ethereum is switching to a proof of stake network in August 2022.
Proof of stake is projected to significantly lower fees on the blockchain.